Regular price
Sale price
$82.50 CAD
Unit price
per
Sale
Sold out
Share
Say Hello to Sammy Seaglass. She trolls the beaches looking for anything usable, including trash! Sammy definitely puts in over 10000 steps per day, rain or shine. She is not terribly friendly but once you get to know her, she is lots of fun! Sammy loves shiny things, much like a magpie... And she recycles anything and everything she can. Her partner, Sigmund Seaglass, is a little more dignified. He only saves seaglass when he is out on a walk! See if you can find all the different things that Sammy and Sigmund pick up! Each wall hanging has a variety of fabrics, no two are alike!
A unique wall hanging that depicts sea glass in colours of blue, green, purple, gray and black. Wall hangings are made from scrap fabrics and nothing goes to waste. Enhance your entry, hallway or the back of your bathroom door! This is a unique wall hanging was designed using Exhausted Octopus' pattern for a Sea Glass Quilt. It is approximately 40 inches by 18 inches and is made using cotton fabric. It is free motion quilted and made in my home. It is based on applique so washing this wall hanging will change the look somewhat but it is washable.
This item is made to order, with various sizes available. Contact me for sizing.
View full details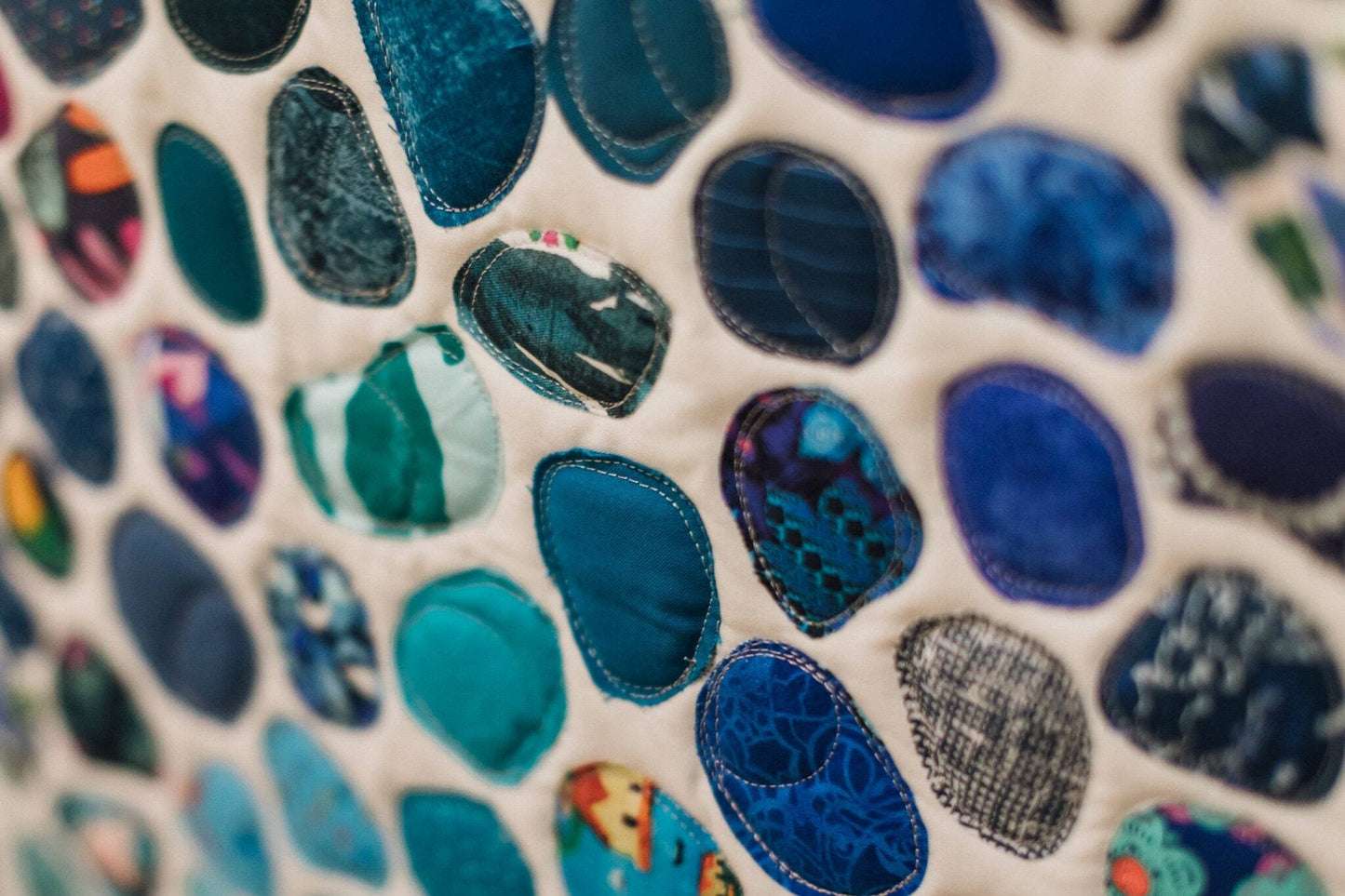 Returns

Returns accepted on Physical products. Please contact me for more info!