Regular price
Sale price
$60.00 CAD
Unit price
per
Sale
Sold out
Share
I provide edge to edge (E2E) quilting using a Grace Company 19" Q'nique robotic system - essentially mistake free! You may wonder, "What are the benefits of getting your quilt longarm quilted?" First, you don't have to wrangle that thing through your domestic machine. Second, your arms and shoulders will love you. Third, your quilt will have a beautiful design and will be a keepsake. Please scroll through to see some of my quilts.
I offer E2E computerized quilting (same design over the whole surface) with a turn around time of approximately one week. Quilts can either be dropped off locally in Edmonton, Alberta, or shipped to me. Return shipping costs will be included in the invoice.
Cost of quilting is $0.025/sq inch
Glide Fil-Tec polyester thread - included
Batting - $15-25/yard
Backing - $25-35/yard
Please visit www.gingerberryquilts.ca to see the current selection of batting and backing.
How to calculate the area of your quilt:
Multiply length x width in inches. (Ex. twin quilt measuring 72″ x 90″ is 6,480 square inches). Multiply the area of your quilt by the price per square inch. (6480 x $.025 = $162.00 for a twin quilt)
Please note that at this time I am only offering E2E, no custom quilting.
Please contact me for a quote! info@gingerberryquilts.ca
There will be a $55 minimum charge per quilt.
If you are providing backing and batting, please ensure that they are 4" wider than the quilt top on all four sides and mark which way is up, as well as the direction of the backing.
The quilt top and backing should be free of loose threads and ironed before sending.
Please send your quilt top, batting and backing in three separate pieces, not basted together.
To ensure your quilt stays clean and safe, place your quilt in a plastic bag inside the box before shipping, and fold or roll to reduce shipping costs. I will send email confirmation of your quilts arrival when I have received it, along with an estimated date of when your quilt will be finished. The current turnaround time is approximately 1 week, excluding shipping time.
I will take the utmost care with your quilt once I receive it, but during shipping, damage may occur. I recommend purchasing additional insurance when shipping your quilt. I am not responsible for quilts I do not receive or are damaged during the shipping process.
Return shipping is included in your final price.
(Once I receive your quilt, this deposit order will be marked "shipped" in Etsy, and I will contact you that I have received.)
Please contact me at info@gingerberryquilts.ca or www.gingerberryquilts.ca
View full details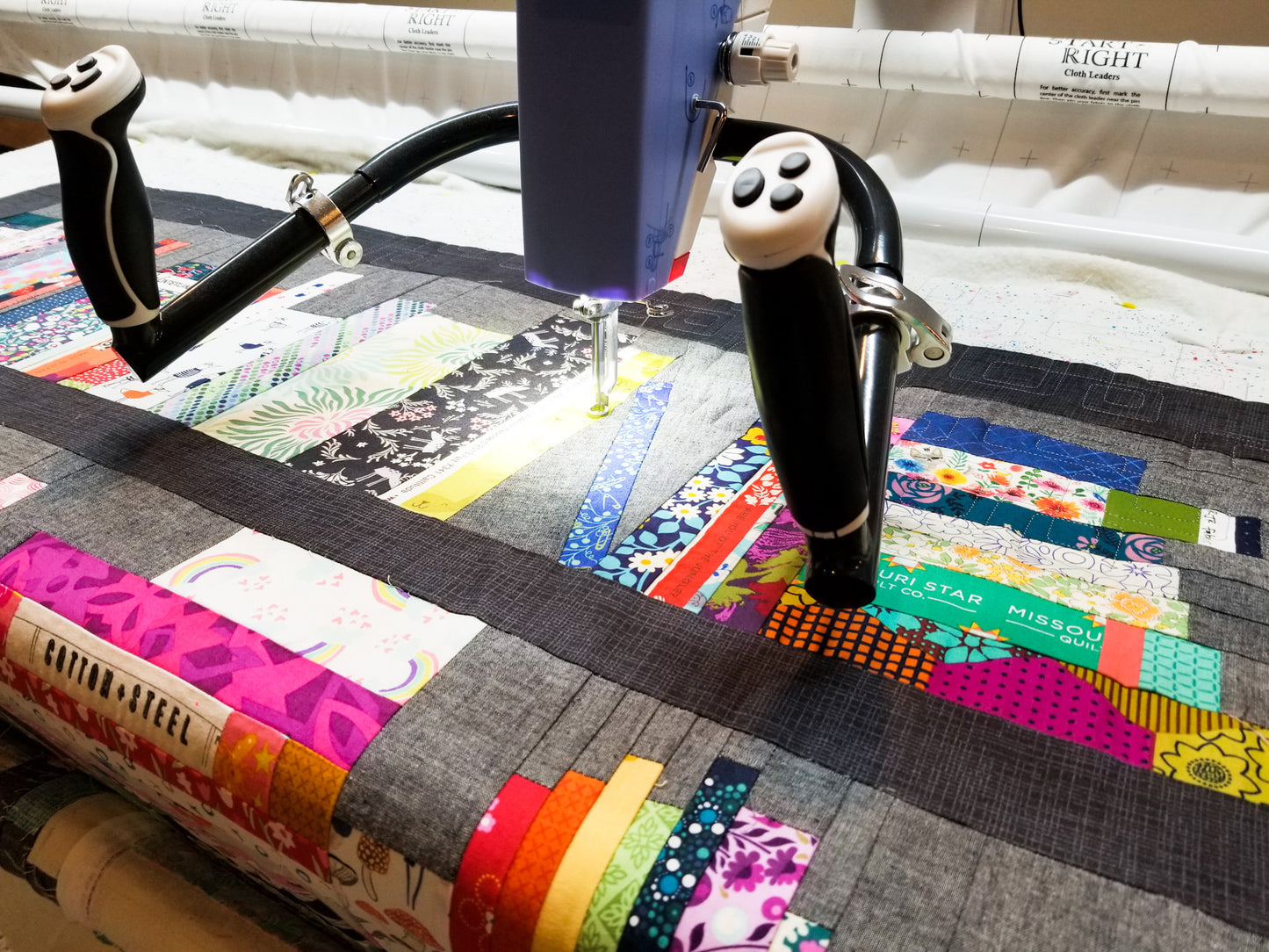 Returns

Returns accepted on Physical products. Please contact me for more info!